The best learning applications are ones that provide interesting, interactive content that is catered to each user's learning preferences and requirements. Some of the top learning applications are Coursera, which offers online courses from renowned colleges all over the world, Khan Academy, which offers a wide range of educational information in many topics, and Duolingo, which offers gamified language learning.
These applications make it simpler for people to learn at their own pace because they are made to offer a seamless learning experience that can be accessible whenever and wherever. In order to support users in achieving their learning objectives, these apps also employ data analytics to monitor progress and make personalized content recommendations. Overall, these educational apps have transformed how we study and opened up education to a wider audience.
What Is Learning Apps
Learning apps are mobile programmes created to offer educational materials and learning opportunities on tablets or smartphones. These apps are often made to be interactive and user-friendly, with a variety of features that let students connect with the material in various ways. instruction apps are available for a variety of areas, including math, physics, history, and language instruction.
Additionally, they might include a variety of learning opportunities, including games, tests, movies, interactive simulations, and more. By enabling students to access educational content whenever and wherever they choose, learning apps seek to increase accessibility and convenience of education. Additionally, learning applications provide individualised learning experiences that let users pick their own speed while receiving support and feedback catered to their particular need.
Overall, learning apps are a convenient and effective way to supplement traditional classroom learning or to learn independently.
Best Learning Apps 
Amazon Kindle
The Amazon Kindle is an electronic reader created and offered by Amazon.com, Inc. The Kindle is a lightweight, portable device that lets users read digital books, magazines, newspapers, and other sorts of content. Long-term reading is made simple and comfortable by the device's high-resolution display, which is made to look like printed paper. Additionally, the Kindle has tools that help users interact with the information more deeply, including note-taking, highlighting, bookmarking, and a built-in dictionary.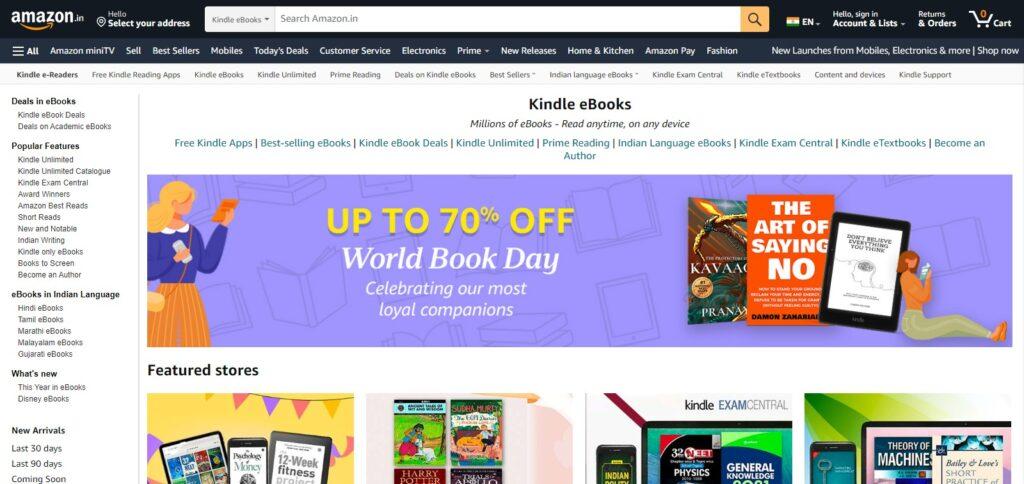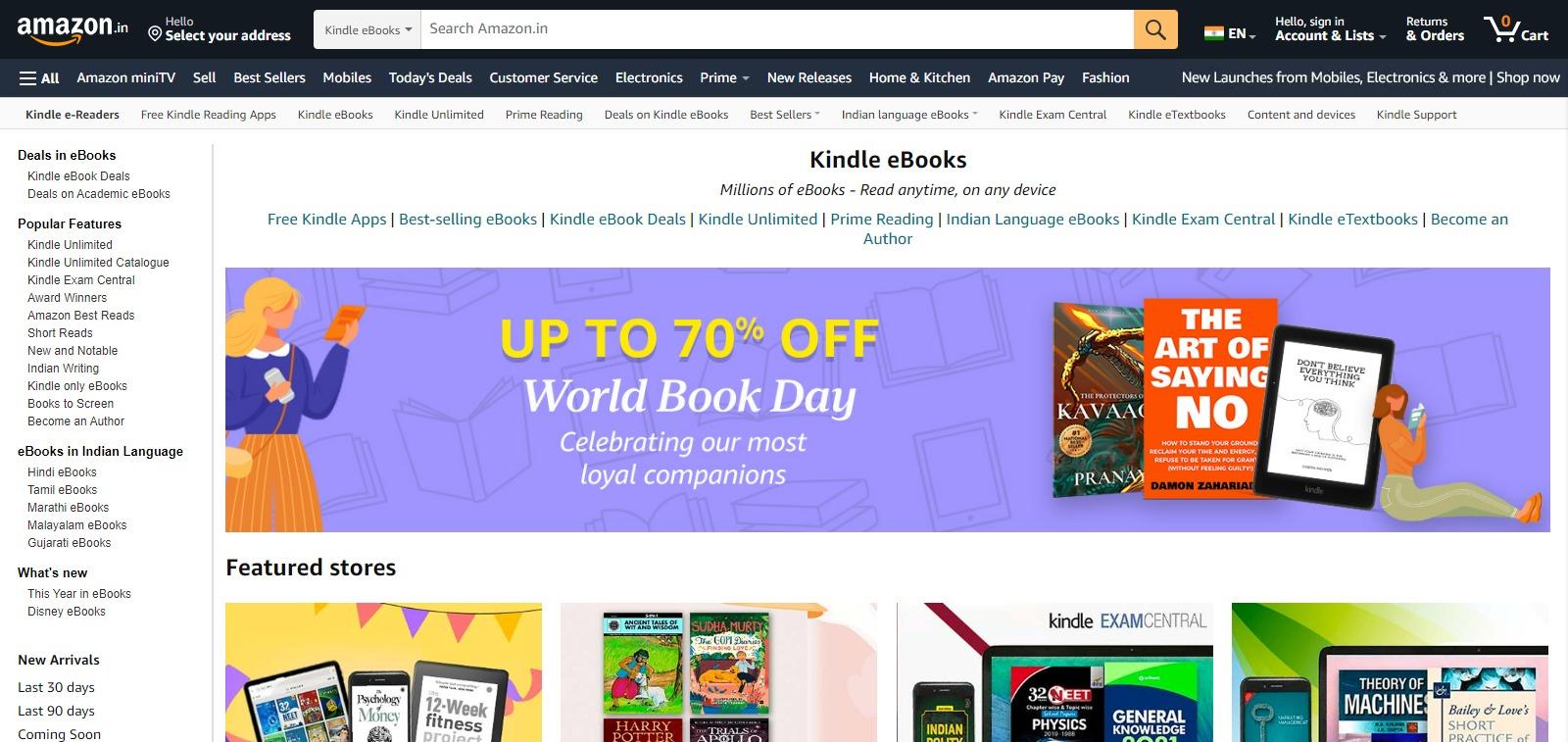 The Kindle ecosystem also consists of the Kindle Store, which sells and lets users download a wide range of e-books, audiobooks, and other kinds of digital material. Users can browse and buy books right from the device, or they can browse and buy books on the Amazon website, then sync those purchases to their Kindle device. The Kindle also gives users access to Amazon's lending collection, which enables Amazon Prime subscribers to borrow one ebook every month at no cost.
Overall, the Amazon Kindle is a popular option for enthusiastic readers and people who want to pare down their physical book collections since it provides a convenient and user-friendly way to view digital literature.
Coursera
An educational programme called Coursera provides online classes and educational materials from renowned institutions all around the world. Users of the app have access to a wide range of courses on topics like computer science, business, social sciences, the arts and humanities, and more. A comprehensive and interesting learning experience is provided by the use of video lectures, interactive quizzes, peer-reviewed assignments, and community discussion forums in courses taught by top-notch professors.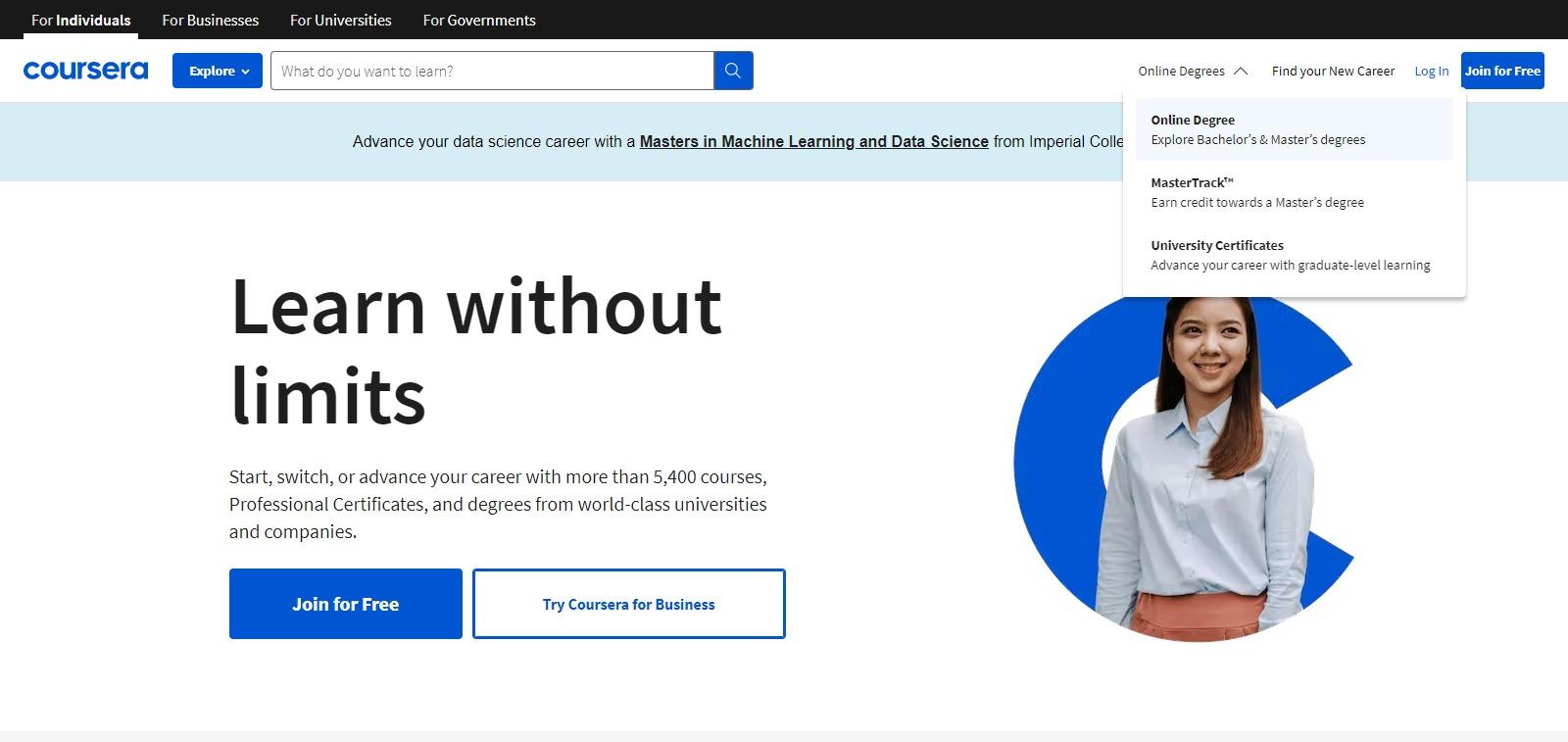 The ability to access and complete courses at the learner's own speed is one of Coursera's distinctive advantages. Additionally, several courses give validated certificates as a reward for successful completion, giving students documentation of their abilities and expertise. The app also provides specialisations, which are a collection of courses that offer comprehensive knowledge and proficiency in a certain field.
The Coursera mobile app is a useful and handy learning resource that allows users to access courses and educational materials from their smartphones and tablets. Additionally, the app offers recommendations tailored to each learner based on their interests and learning preferences, making it simpler for them to identify and sign up for courses that are pertinent to them. All things considered, Coursera is a fantastic learning software that provides a selection of top-notch courses and instructional information that can be accessed at any time, from anywhere.
Duolingo
The well-known language-learning programme Duolingo provides lessons in more than 40 different languages. With bite-sized lessons, interactive exercises, and personalised learning plans, the app offers users an entertaining and gamified learning experience. Duolingo is a complete language-learning programme since its courses include a wide range of language abilities, such as vocabulary, grammar, listening, and speaking.
The use of gamification by Duolingo to make learning more enjoyable and engaging is one of its distinctive qualities. Rewards, achievements, and leaderboards are just a few of the game-like components the app has to offer to keep users interested in learning new things and keeping tabs on their development. The algorithm behind Duolingo also adjusts to users' learning preferences and advancement, offering them tailored learning opportunities and feedback.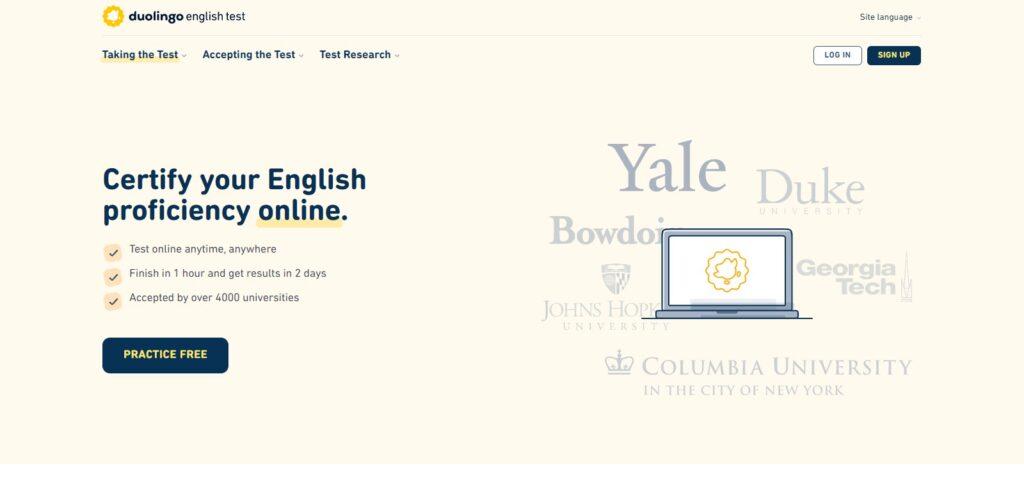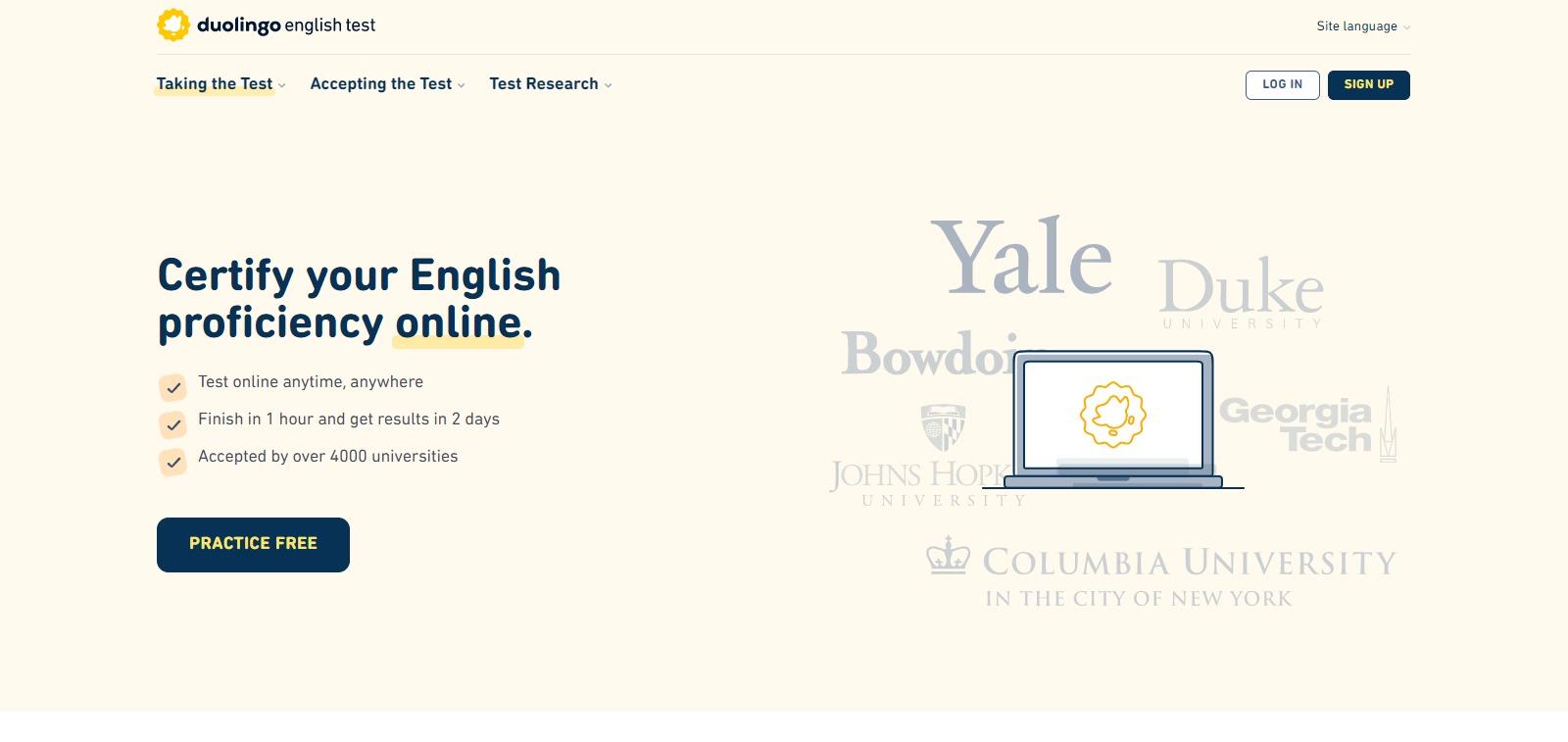 Lessons on the Duolingo mobile app may be finished in a short amount of time, allowing users to study while on the go. The app also has a number of features like voice recognition and speech-to-text technology that let students practise their speaking and listening abilities. The programme is free to download, but users can upgrade to Duolingo Plus for more features and advantages.
Overall, Duolingo is a fantastic language-learning programme that provides a personalised, enjoyable, and effective learning environment. It is a fantastic tool for language learners of all proficiency levels, from absolute beginners to fluent speakers, thanks to its gamified approach and adaptive learning algorithm.
Khan Academy
A non-profit educational organisation called Khan Academy provides a variety of educational courses and materials for students of all ages. Users of the Khan Academy learning app have access to tens of thousands of video lectures, interactive tests, and other educational materials in a range of areas, including maths, physics, history, economics, and computer science.
The personalised learning technique that Khan Academy uses, which enables users to learn at their own pace and receive personalised feedback and help, is one of its distinctive features. Additionally, the app features adaptive practise sessions that adapt to users' ability levels and present them with progressively difficult questions as they advance.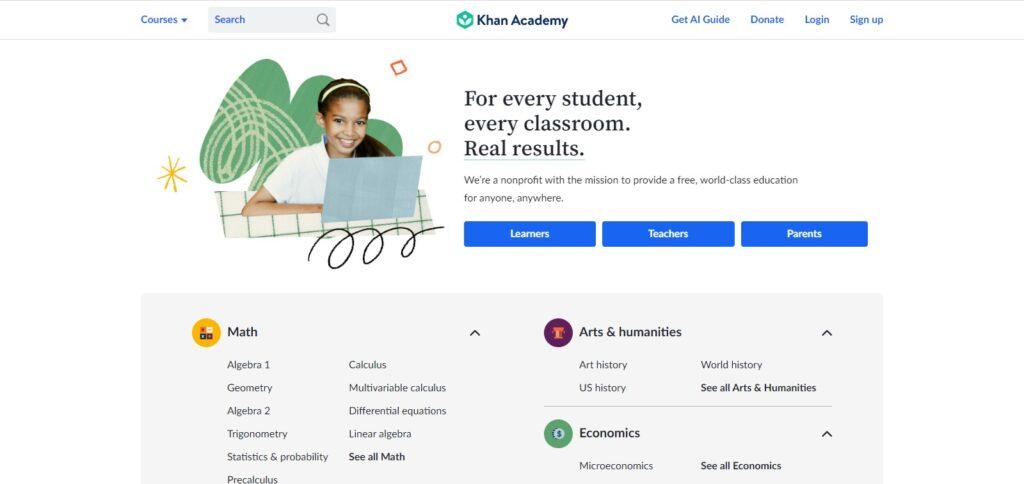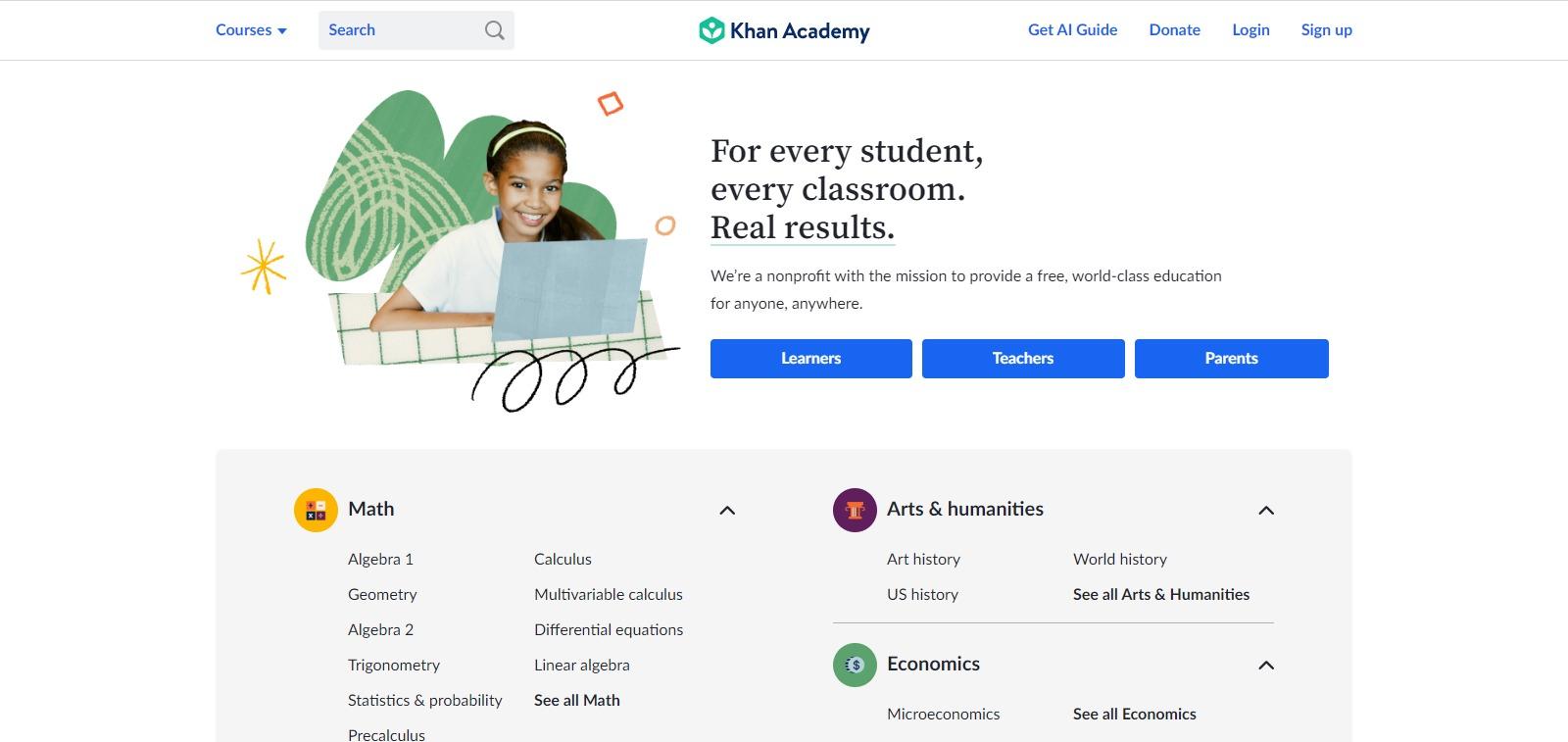 The mobile app from Khan Academy is user-friendly and simple to use, with a simple layout that makes it simple for users to search and access instructional information. Users of the app can download videos and other materials for offline viewing, which makes it a useful learning tool for people with intermittent internet access.
The instructional materials offered by Khan Academy are free, and the company is dedicated to giving students anywhere access to excellent learning materials. Lesson plans, data analytics, and courses for professional development are among the tools and services the app also provides for teachers.
In conclusion, Khan Academy is a fantastic learning programme that provides a multitude of instructional tools and resources for students of all ages and skill levels. its dedication to transforming education and personalised learning accessible to all make it a valuable resource for anyone seeking to expand their knowledge and skills.
LinkedIn Learning
An extensive selection of courses and instructional materials are available on the online learning platform LinkedIn Learning, which is intended to assist users grow their careers and gain new abilities. More than 16,000 courses on a variety of subjects, including business, technology, creative skills, leadership, and more, are available on the platform.
Its integration with LinkedIn, which enables users to highlight their finished courses and talents on their LinkedIn accounts, is one of LinkedIn Learning's distinctive features. Users can also get tailored course and learning path recommendations based on their LinkedIn profile and professional objectives thanks to this connectivity.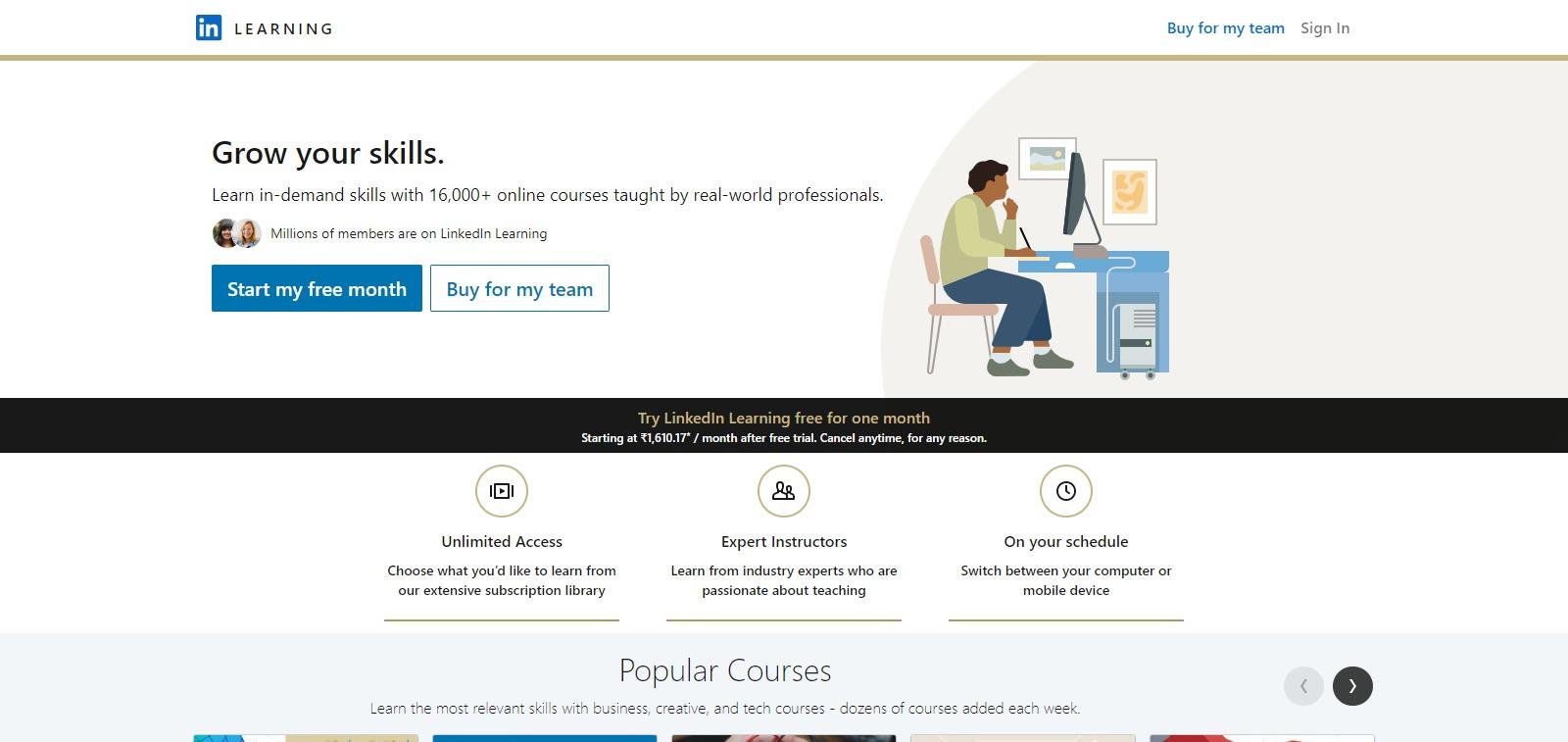 The mobile app for LinkedIn Learning gives users access to courses and learning materials while they're on the go, letting them study at their own speed and according to their own schedule. The application also features offline access, enabling users to download and access courses and videos without an internet connection.
The site offers classes given by professionals in the field, and it continually updates its content to keep it current and relevant. To help users demonstrate their competence to potential employers, LinkedIn Learning also provides certification programmes and badges for passing courses and mastering particular abilities.
Overall, LinkedIn Learning is a great learning tool that provides a huge selection of classes and educational materials aimed at assisting users in advancing their professions and learning new skills. It is a useful tool for anyone looking to advance their professional chances and broaden their knowledge and skill set due to its integration with LinkedIn and emphasis on professional growth.
Evernote
Evernote is a productivity and note-taking programme that enables users to centrally organise their ideas, thoughts, and projects. The programme provides a variety of tools and capabilities, such as document scanning, voice recording, note-taking, and online clipping, that help improve learning and information retention.
One of Evernote's distinctive advantages is its ability to sync between platforms, enabling users to view their notes and content from any location and on any platform. The software also provides organisational features like tags, notes, and search capabilities to help users find and quickly access the information they need.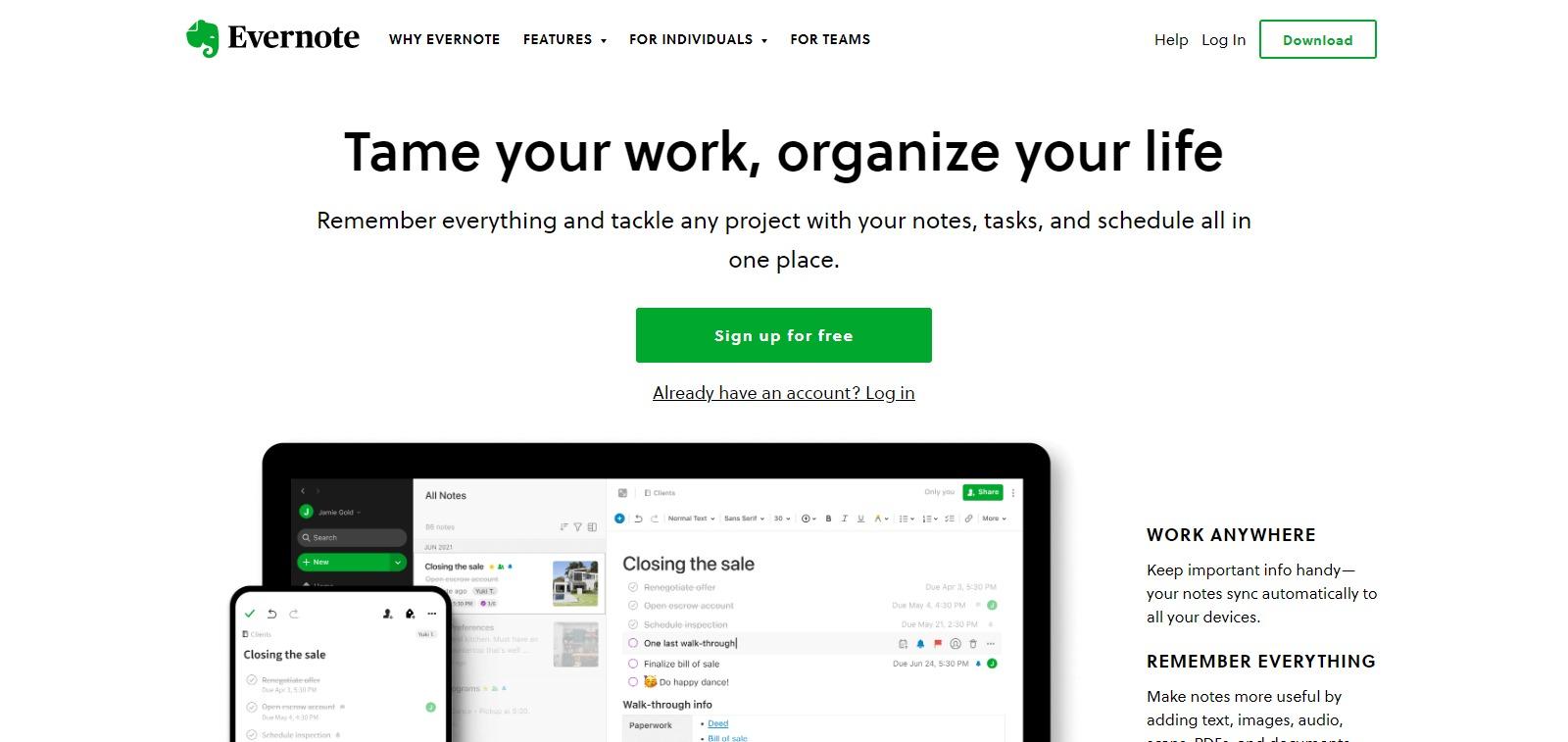 The mobile app for Evernote has a variety of tools and features that might improve learning and memory recall, like audio recording, which is useful for recording lectures or group discussions. Additionally, the software provides users with web clipping features so they may save and organise web pages, articles, and other online content for later use.
Evernote is a helpful tool for students or professionals who need to keep track of critical papers and information because it has a document scanning capability that allows users to scan and digitise documents, business cards, and receipts.
Overall, Evernote is a flexible learning tool that can improve users' learning and memory retention while also enabling them to keep organised. Its variety of tools and capabilities, together with its capacity to sync between devices, make it a valuable resource. valuable tool for students, professionals, and anyone looking to improve their productivity and organization.
Conclusion
In conclusion, there are a tonne of excellent learning apps out there that may help you expand your skill set. There are apps that can give you the tools and resources you need to succeed, whether you want to learn a new language, review your math and science, or build new professional abilities.
Some of the most well-liked and acclaimed learning applications are Rosetta Stone, Khan Academy, Quizlet, Coursera, Memrise, TED, Headspace, Photomath, and Udemy. The ideal learning app for you will ultimately depend on your own preferences, learning preferences, and objectives. Find the app that works best for you by taking the time to explore many possibilities.
Learning Apps FAQ
What are some of the best learning apps available today?
Some of the best learning apps include Duolingo, Khan Academy, Quizlet, Coursera, Memrise, TED, Headspace, Photomath, Udemy, and Rosetta Stone.
Can learning apps help me improve my knowledge and skills?
Yes, learning apps can provide you with tools and resources to help you learn new things, develop new skills, and improve your existing knowledge.
Are there learning apps that can help me learn a new language?
Yes, there are many language learning apps available, such as Duolingo, Memrise, and Rosetta Stone.
Are learning apps free or do I have to pay to use them?
Some learning apps are free to use, while others require payment or a subscription to access all of their features and resources.
How do I know which learning app is right for me?
The best learning app for you will depend on your individual preferences, learning style, and goals. It's a good idea to try out different apps and see which ones work best for you.