About Bdamcoin.com
Bdamcoin.com envision to create an entire financial ecosystem where the community has complete control over their finances. They aim to create an ecosystem where users can purchase, sell, trade, or spend crypto assets without having to worry about security, lack of liquidity, or hefty third party commissions. .
Bdamcoin distributed nodes framework ensures that hacks are prevented and downtime is brought to zero. The risk of regulatory interference is also eliminated while privacy is ensured as no documents are required participate in the exchange process.
| ICO | DETAILS |
| --- | --- |
| Token Name | Bdamcoin.com |
| Langugae | English |
| Token Symbol | BDAM |
| Token Type | ERC20 |
| Price | $.05 ~ $.14 |
| Accepting | ETH, BTC |
| Bonus | Available |
| Duration | 195 Days |
| Whitelist/KYC | KYC |
| Softcap | $5 million |
| Hardcap | $50 million |
| Token Supply | 2 billion |
| Website | Hompage |
Standout Features
Hybrid Architecture
Bdamcoin.com combines the best of both archiectures i.e. centralized and decentralized.
Multi-chain trading Supported
BDAMX support the issuance of digital assets based on EOS/ETH/BTC chains.
Security
BDAMX guarantees safety of the user'funds. All your assets are hosted in a custodial platform that only you can access with your own private key signature.
Multi Device Support
Other than MetaMask,they have incorporated many mobile wallets and browsers such as:imToken, Trust, iBitcome, and Dapp Browser. In the near future, they will continue to include more mobile wallets to allow users to trade anywhere anytime.
Low Cost Transactions
Bdamcoin.com smart contract is heavily optimized for gas cost efficiency. It support batch processing which can significantly reduce the amortized gas cost of trade execution.
Instant Trading
Order placing, canceling, matching and executing are all instant – no waiting for blockchain confirmation. It is made possible by our Roc(Replayed-on-Chain) mechanism: trading actions are confirmed on the off-chain ledger of BDAMX at first, and then asynchronously sent to the blockchain for settlement.
BDAM Pay
Bdamcoin.com Pay works as a state-of-the-art payment network serving as the bridge
between the cryptocurrency world and the real world, to satisfy the demands
of all sorts of users, consumers, and merchants. It provides an efficient, blockchain-
based payment system without compromising security while seamlessly
connecting Merchants, Consumers, and Developers.
Main Team Members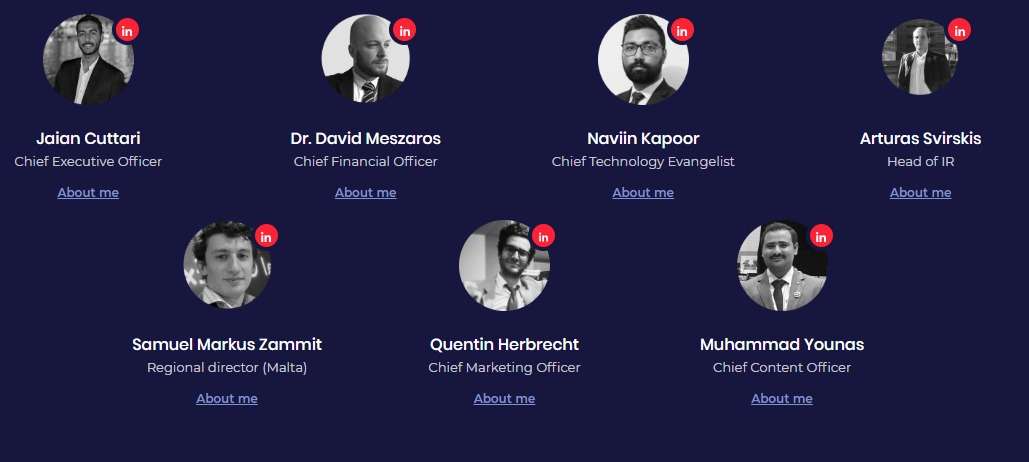 Why BDAM Coin
Decentralization
Unlike traditional payment methods, there is no single point of failure. All transactional activities are open and transparent to the whole.
Easy Transactions
Users can transfer Bdamcoin.com Coin to anyone, anywhere in the world. as long as the recipient is connected to the internet.
Security
All of your data is encrypted and your digital assets reserved in a wallet only you can access. Moreover.
Lowest Fees
BDAM Coin will offer significantly lower fee than any other major online payment system or investment banks enabling users to send, receive or perform any crypto transaction at minimal costs.
Utility
Unlike traditional cryptocurrencies whose value depends on speculations and market supply and demand hype, BDAM Coin has a direct utility within BDAM Coin App and the BDAMX.
Transparency
Using Bdamcoin.com hybrid exchange with BDAM Coin, all transactions are transparent and traceable through blockchain explorer.
BDAMX
Hybrid Architecture The exchange is fully decentralized; it is completely controlled by a smart contract deployed on the EOS platform. The exchange supports EOS price that has up to 8 decimal places (Note: most dapps can only support up to 4 decimal places).
Download BDAMX