What Is Wundertrading?
WunderTrading is an automated bitcoin trading platform that allows you to start trading and investing in cryptocurrency seamlessly. Starting as a small East European start-up, It has a clear vision of delivering a simple yet powerful trading automation service for the global crypto trading community. They will become a brand that in its way aims to surpass the usual trading automation services, through its degree of perfection.
They at WunderTrading Bot believe that cryptocurrencies and blockchain technology will help create a better financial system for the future. We strive to help that future come to life by creating products and services that make the real-world use of cryptocurrencies simple, stable, transparent, and secure.
WunderTrading Review Key Points
| Key | Points |
| --- | --- |
| Bot Name | Gunbot |
| Founding Year | N/A |
| Starting Price | $ 13.97 per month with annual payment |
| Free Trial | Yes Available |
| Device Supported | Mobile , Desktop |
| Cloud Based | Yes |
| Customer Support | Email, User Guide Document, & Contact Form Support |
| Payment Options | Crypto |
| Affiliate Program | Available |
| Official Website | https://wundertrading.com/en |
What is Price Of WunderTrading ?
WunderTrading is a trading bot which is available for purchase. Prices vary depending on the version of WunderTrading purchased and the exchange it is being used on, but typically range from $ 13.97 per month with annual payment to $ 62.97 per month with annual payment.

How To Open A WunderTrading Crypto Bot Account
To open a WunderTrading Crypto Bot account, you can follow the steps below:
Go to the WunderTrading website and click on the "Sign Up" button located in the top right corner of the homepage.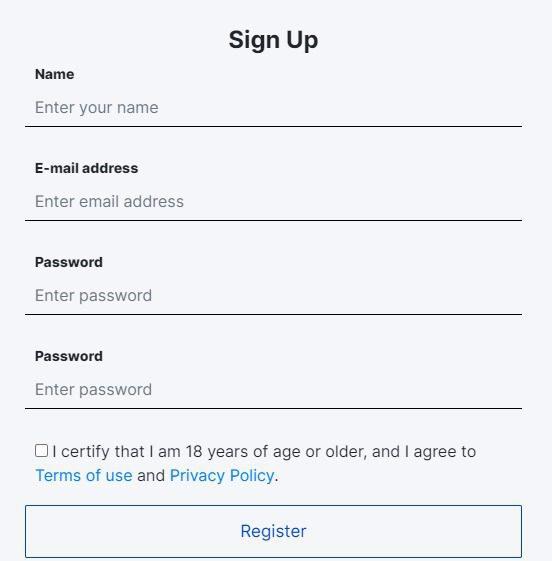 Enter your email address and create a password. You will also need to agree to the terms of service and privacy policy.
After submitting your information, you will receive an email with a verification link. Click on the link to verify your email address.
Once your email address is verified, you can log in to your WunderTrading account and connect it to a supported exchange. Currently, WunderTrading supports connections to Binance, Binance US, Bitfinex, BitMEX, Bitstamp, Coinbase Pro, Kraken, and Poloniex.
After connecting your exchange account, you can set up your trading bot by selecting a trading strategy, setting your risk and profit targets, and customizing your bot's settings.
Once your bot is set up, you can activate it and monitor its performance from your WunderTrading dashboard.
Please note that WunderTrading may require additional verification steps depending on your location and the amount of funds you are trading with. Be sure to follow any additional instructions provided by WunderTrading to ensure that your account is fully activated.
How To Use WunderTrading Bot?
To use WunderTrading Bot, you can follow the steps below:
Connect Your Exchange: First, you need to connect your WunderTrading account to a supported exchange. Currently, WunderTrading supports connections to Binance, Binance US, Bitfinex, BitMEX, Bitstamp, Coinbase Pro, Kraken, and Poloniex. Once your exchange account is connected, you will be able to use your exchange account balances to trade with the bot.
Choose A Trading Strategy: WunderTrading offers several trading strategies that you can choose from, such as momentum trading, mean reversion, and trend following. You can select the strategy that best suits your trading style and goals.
Set Up Your Trading Parameters: Once you have chosen a trading strategy, you can set up your trading parameters, such as the size of your trades, the number of open positions, and the risk and profit targets for each trade. You can customize these parameters based on your preferences and risk tolerance.
Activate Your Trading Bot: Once you have set up your trading parameters, you can activate your trading bot. The bot will then start executing trades based on the strategy and parameters you have selected.
Monitor Your Bot's Performance: While your bot is trading, you can monitor its performance from your WunderTrading dashboard. You can view your bot's open positions, trading history, and performance metrics, such as the total profit or loss and the percentage return on investment.
Adjust Your Trading Parameters: You can adjust your trading parameters at any time to optimize your bot's performance. For example, you can change the size of your trades, adjust your risk and profit targets, or switch to a different trading strategy.
It's important to remember that trading bots are not guaranteed to be profitable, and that past performance is not indicative of future results. Always do your own research and understand the risks involved before using any trading bot.
Is WunderTrading safe?
WunderTrading is safe to use and does not contain malicious software. It is designed with safety in mind and has a number of safeguards built in to protect users and their funds. That said, it is still important to exercise caution when trading with any automated bot or system.
WunderTrading Pro Or Cons
| PRO | CONS |
| --- | --- |
| Full Automation | Risk Trading cryptocurrencies |
| Customization | Technical issues |
| Real-time trading signal | Limited support |
| Multiple exchanges: | WunderTrading charges fees for using its platform and trading bots |
Features Of WunderTrading
Trading Bots
WunderTrading allows traders to automate their trading strategies using a range of trading bots. Traders can choose from several pre-built trading strategies or customize their own strategies using WunderTrading's trading bot builder.
Multiple Exchanges
WunderTrading supports connections to several major cryptocurrency exchanges, including Binance, Binance US, Bitfinex, BitMEX, Bitstamp, Coinbase Pro, Kraken, and Poloniex.
Portfolio Management
WunderTrading provides a portfolio management tool that allows traders to monitor their portfolio performance, track their trades, and analyze their trading history.
Backtesting
WunderTrading's backtesting tool allows traders to test their trading strategies against historical market data to see how their strategies would have performed in the past.
Real-Time Trading Signals
WunderTrading provides real-time trading signals to help traders make informed trading decisions. Traders can set up custom alerts based on their preferred trading indicators and receive notifications when trading opportunities arise.
Customizable Trading Parameters
Traders can customize their trading parameters, including the size of their trades, the number of open positions, and the risk and profit targets for each trade.
User-Friendly Interface
WunderTrading offers a user-friendly interface that makes it easy for traders to set up their trading bots and monitor their performance.
Security
WunderTrading takes security seriously and uses best practices to keep users' funds and personal information safe. The platform is secured with 256-bit SSL encryption and 2FA is available for added security.
The Best WunderTrading Alternatives
3Commas: 3Commas is a cloud-based trading platform that supports a range of cryptocurrency exchanges. It offers features such as trading bots, portfolio management, and real-time trading signals. 3Commas also has a user-friendly interface and provides support for multiple cryptocurrencies.
Cryptohopper: Cryptohopper is a cloud-based trading platform that offers trading bots, backtesting, and real-time trading signals. It supports several major cryptocurrency exchanges and provides customizable trading strategies.
HaasOnline: HaasOnline is a desktop-based trading platform that supports multiple cryptocurrency exchanges. It offers advanced trading bots, backtesting, and customizable trading parameters. HaasOnline is known for its robust security features and user-friendly interface.
Quadency: Quadency is a cloud-based trading platform that supports several major cryptocurrency exchanges. It offers trading bots, portfolio management, and real-time trading signals. Quadency also provides a range of trading tools and analytics to help traders make informed trading decisions.
Zenbot: Zenbot is an open-source trading bot that allows traders to customize their trading strategies using JavaScript. It supports several cryptocurrency exchanges and provides a range of trading indicators and technical analysis tools.
WunderTrading FAQ
What is WunderTrading?
WunderTrading is a cloud-based platform that provides trading bots, portfolio management, and real-time trading signals for cryptocurrency traders.
What cryptocurrencies can I trade on WunderTrading?
WunderTrading supports a range of cryptocurrencies, including Bitcoin, Ethereum, Litecoin, and Ripple, among others.
Which exchanges can I connect to with WunderTrading?
WunderTrading supports several major cryptocurrency exchanges, including Binance, Binance US, Bitfinex, BitMEX, Bitstamp, Coinbase Pro, Kraken, and Poloniex.
How much does WunderTrading cost?
WunderTrading offers different pricing plans, ranging from a free plan with limited features to a paid plan with advanced features. The paid plans range in price from $19 per month to $79 per month, depending on the features included.