About Shanum Coin
Shanum Coin Decentralized finance platform Build on Binance smartchain allow user to stake & farming shan token, Shanum NFT Marketplace Platform allow user to trade non-fungible tokens (NFTs) in the form of digital collectibles asset NFT & Stake NFT earning reward Shan Token. Most users of the Poll app will be able to view a lot of interesting data, such as votes by the hour, and location based results. However, plan to provide an additional service which call Clear Plus.
This advanced service will allow individuals or corporations to subscribe to advanced metrics. They will able to view and filter data including age, gender, location down to city or even suburb level, as well as much more. This data will serve as an extremely powerful and valuable tool for market research as well as journalism, or just for a greater understanding of public opinion trends.
Shanum Coin Point Table
NFT Marketplace Platform
Shanum Coin NFT Marketplace is an online Platform that allows users to trade, sell or buy non-fungible tokens (NFTs) in the form of digital collectibles asset Shanum NFT is a collections. Users where owned Shanum NFT collections can sell their NFT and for the collectors to buy and collect them.
Public Opinion
This aims to provide more accurate public opinion data. Do this by allowing wider participation, by making polls easily accessible via app. Allow users to vote on topics, and then the topics with the most votes become active polls for everyone to vote on. That means that people are deciding what matters to them most, and then people are voting on that issue.
There is no one person or corporation making decisions on which questions are asked, or which poll results are made public. It is an incredibly transparent and accurate way of gauging public opinion.
Exchanges
They exchange Hub is integrated with numerous Exchanges around the world to automatically monitor and compare the best price condition when the user executes a trade . In addition, it should be noted that rely on the liquidity of these exchanges, which allows, at any time, to expand the volumes traded and the range of digital assets and pairs available for trading.
Why Choose Shanum?
They will redefine how public opinion is measured and reported. This will have a strong influence on mainstream media. It will be far more difficult to persuade the general public to think and feel a certain way, when can all observe the data, the new consensus in accurate and current public opinion, will provide.
As well as encouraging a more transparent and accurate media, data provided will allow corporations, governments and other groups to properly strategies and respond to accurate public opinion data.
Where Can You Buy Shanum Coin?
Tokens Can Be Purchased On Most Exchanges. One Choice To Trade Is On Coinstore As It Has The Highest SHAN/USDT. e Trading Volume, $8,947 As Of February 2021. Next is OKEx, With A Trading Volume Of $6,180,82. Other option To Trade Include SHAN/USDT And Huobi Global. Of Course, It Is Important To Note That Investing In Cryptocurrency Comes With A Risk, Just Like Any Other Investment Opportunity.
Market Screenshot
Shanum Coin Supported Wallet
Several Browser And Mobile App Based Wallets Support Shanum Coin. Here Is Example Of Wallet Which Shanum Coin – Trust Wallet For Hardware Ledger Nano.
Team

Roadmap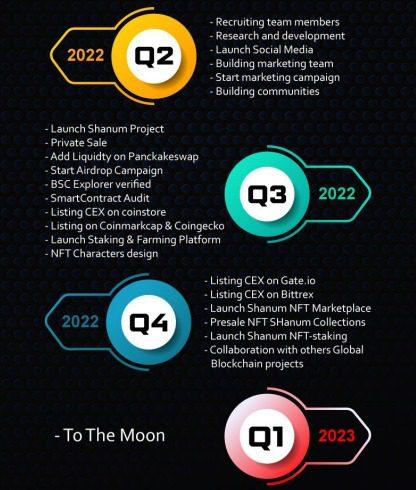 FAQ Of Shanum Coin
Where I Can Find Shanum Coin Whitepaper?
You Can Find Shanum Coin Whitepaper By Clicking Here.
Where I Can Buy/Sell Balancer Token?
You Can Buy or Sell Balancer Token On Some Popular Exchange For Example – Coinstore.
What is Circulating Supply Of Balancer Token?
Circulating Supply Of Balancer Token Is 400,000,000.00 SHAN.