About HyperChainX Coin
HyperChainX Coin is the next-gen gaming platform, and they provide your users with new opportunities by connecting two major industries. The gaming and cryptocurrency industries are two individual multi-billion-dollar platforms and HyperChain X is infusing them together to create an extraordinary and unique experience for its users. They are the all-in-one crypto gaming platform that consists of a NFT marketplace / launchpad that is tailored for the gaming industry and a gaming platform with products such as 1 vs 1 high stake battles, buy-in tournaments, live streams, league creation options for eSport teams and a crypto mobile games library.
Your platform is the all-in-one crypto and gaming solution that brings both worlds together. From game developers that can launch their new NFT collections on your launchpad to 'gamers' that can earn crypto while gaming and more. All of the most popular games and blockchains will be compatible on the HyperChain X platform, so there is no need to go anywhere else. The mobile application gives users the ability to easily manage their assets and other gaming related content.
HyperChainX Coin Point Table
Vision
HyperChain X believes in innovation within the gaming industry as its future is fusing with the technology behind crypto. They have come to realize that there is a need to create a platform that promotes a dedicated commercial crypto gaming environment where gamers can get familiar with the new hype in gaming and where game developers can launch their products. HyperChain X are fulfilling this dream.
NFT marketplace
NFT marketplace is dedicated to the gaming industry and everything around it. The marketplace will offer digital art and even some combinations with physical art pieces, collectible cards and other raribles. The main items sold on your marketplace will be created by game developers launching their in-game items, pro esporters, twitch streamers, gamer girls and historical events from the gaming industry designed by well known designers.
However, gamers will also be able to create NFTs from their best in-game video moments, think about that intense clutch, a last minute goal claiming the title or just that one crazy epic moment.
NFT launchpad
Presales
Your launchpad offers creators to organize a presale of their NFT collection. This collection will be presented to your user base and will have various options for the creator such as FREE claimable NFTS, whitelist spot giveaways, mystery boxes and setting their own launch date timers / revealing dates. They will be facilitating the presale from the NFT contract all the way up to marketing.
Whitelist spots
The great thing about handing out whitelist spots is that creators can engage with their community to give them the opportunity to WIN whitelist spots so they can be 100% sure to be able to buy a NFT / Mystery box from the presale early. This will also create hype for the project as the community needs to do all sorts of tasks like meme contests, retweeting on twitter etc.
Mystery boxes
Gamification at its best! Mystery boxes will make the presales more fun and exciting as buyers will not know if they are buying a Legendary NFT or a Common NFT. After buying their mystery box, the users will land on a new page where they can reveal their box with an exciting animation that will show what's inside, how cool is that.
Safe and Secure
HyperChainX Coinwant to make sure that your investment is safe and secured in every way. That's why they chose to work with one of the best audit companies in the crypto industry called "Contract Checker supported by Pinksale". This audit proves that have a professionally written contract that is 100% safe.
Why Choose HyperChainX Coin?
NFTs
Buy mystery boxes from your NFT Launchpad or trade hot NFT items on the marketplace. They will collaborate with gaming studios, eSporters, gamer girls and historical events connected to gaming hosting their NFT collections.
Play to Earn
Earn $HYPER while participating at your online buy-in tournaments with major prize pools, 1v1 high stake battles or by playing your crypto games.
Game Store
Users can navigate trough your game store to find the hottest play to earn crypto games. Some of the mini games will be developed by HYPERCHAINX but others will be coming from gaming studios they partnered up with.
Live Streams
Stream or watch any game on your app. Streamers will also be able to monetize their content and receive donations with $HYPER.
Where Can You Buy HyperChainX Coin?
Tokens Can Be Purchased On Most Exchanges. One Choice To Trade Is On PancakeSwap (V2) As It Has The Highest WBNB/HYPER. e Trading Volume, $8,947 As Of February 2021. Next is OKEx, With A Trading Volume Of $6,180,82. Other option To Trade Include WBNB/HYPER And Huobi Global. Of Course, It Is Important To Note That Investing In Cryptocurrency Comes With A Risk, Just Like Any Other Investment Opportunity.
Market Screenshot
HyperChainX Coin Supported Wallet
Several Browser And Mobile App Based Wallets Support HyperChainX. Here Is Example Of Wallet Which HyperChainX – Trust Wallet For Hardware Ledger Nano.
Team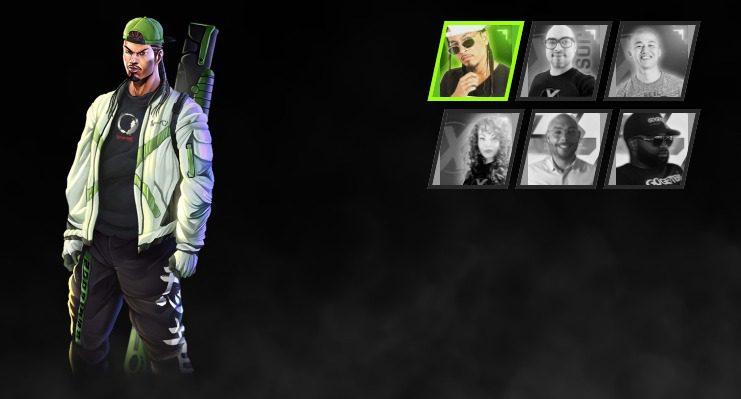 Roadmap

FAQ Of Me-in Coin
Where I Can Find HyperChainX Whitepaper?
You Can Find HyperChainX Whitepaper By Clicking Here.
Where I Can Buy/Sell Balancer Token?
You Can Buy or Sell Balancer Token On Some Popular Exchange For Example – PancakeSwap (V2).
What is Circulating Supply Of Balancer Token?
Circulating Supply Of Balancer Token Is 153,073,134 HYPER.