About Flag Media Coin
Flag Media Coin will also be earned by your users through the upcoming rewards program. As part of this program, users can earn tokens for actions such as referring clients for placements, buying a certain amount of placements, among other activities. This reward program not only sets apart from other sites but will help increase the utilization and value of the tokens.​
They are dedicated to creating a custom cryptocurrency that represents value within the Flag Media platform, and on the open crypto market. As a result, Flag Media has created the FLAG Token, a Polygon Matic-based (ERC20-compatible) token that will allow your users to benefit financially simply by utilizing these tokens.
Flag Media Coin Point Table
Vision
In addition to payment for placements, they are planning to offer exclusive reputation management tools that clients wouldn't be able to get without FLAG Tokens. In addition, they are planning an NFT token program. They believe this sets apart from many tokens available today as they provide a highly-valued, direct outlet for token use.
They've established numerous use cases for your newly minted token. The FLAG Token will be accepted as payment for article placements and planned exposure across your publication sites.
Technology
FLAG is built on a polygon network on an ERC20 token to bring more value to its users more reliably and efficiently. You may have heard of the Polygon Network, a proof-of-stake sidechain and one of the Polygon ecosystem's first live products. A sidechain is a chain that runs parallel to another blockchain and is linked to it. Sidechains can provide several advantages, the most notable of which are greater transaction throughput and cheap fees.
This is why the Polygon SDK, which lets developers design Ethereum-compatible networks, is one of the ecosystem's key services. FLAG Token was developed on the Polygon Matic blockchain. They chose Polygon because it is compatible with Ethereum ERC-20 protocols, which are secure, scalable, and very well respected. Polygon is a protocol rather than a singular solution.
Use FLAG Token
You can NOW use FLAG tokens:
amplify your company message on all of Flag's popular publications
run press releases on PR Daily Wire
run feature articles and multimedia content on all Flag Media publications like Global Business Daily and CEO Extra
run feature articles and multimedia content on Crypto Times Register
run promotional campaigns on the @CryptoTimesRegister Instagram account
register for special token-owner events
reputation management services on Red Flag Reputation
Why Choose Flag Media Coin?
Flag Media is the parent company of CryptoTimesRegister.com, GlobalBusinessDaily.com, PRDailyWire.com, CEOExtra.com, EmpireStories.com, and other online news sources and magazines. Flag Media also has a very large partner network and is building the Flag Media Mall, a place where vendors can meet buyers and offer products, services, gifts cards, and plan events using FLAG tokens. With less than 8 million tokens in the circulating supply, they expect the demand for FLAG will remain high.
Where Can You Buy Flag Media?
Tokens Can Be Purchased On Most Exchanges. One Choice To Trade Is On P2B As It Has The Highest FLAG/USDT. e Trading Volume, $8,947 As Of February 2021. Next is OKEx, With A Trading Volume Of $6,180,82. Other option To Trade Include FLAG/USDT And Huobi Global. Of Course, It Is Important To Note That Investing In Cryptocurrency Comes With A Risk, Just Like Any Other Investment Opportunity.
Market Screenshot

Flag Media Coin Supported Wallet
Several Browser And Mobile App Based Wallets Support Flag Media. Here Is Example Of Wallet Which Flag Media – Trust Wallet For Hardware Ledger Nano.
Team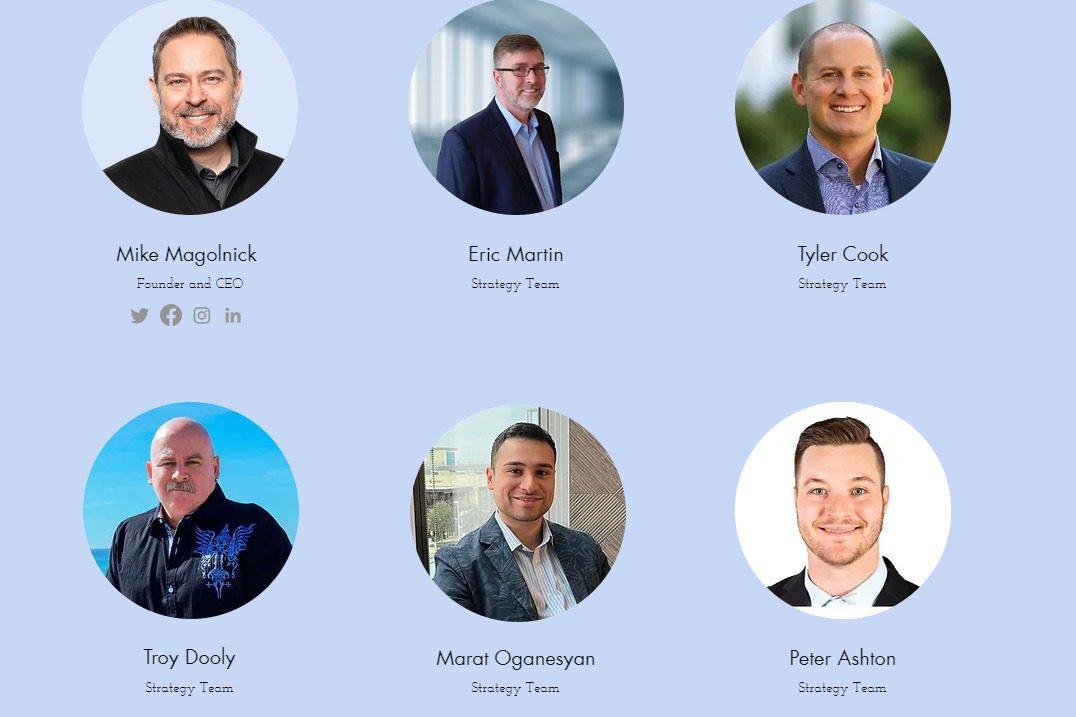 FAQ Of Flag Media
Where I Can Find Flag Media Whitepaper?
You Can Find Flag Media Whitepaper By Clicking Here.
Where I Can Buy/Sell Balancer Token?
You Can Buy or Sell Balancer Token On Some Popular Exchange For Example – P2B.
What is Circulating Supply Of Balancer Token?
Circulating Supply Of Balancer Token Is N/A.