About Bitwings.org
Bitwings.org is a Spanish virtual mobile operator founded in 2007, focused on the development of innovative software, smartphones and laptops. After less than a year into their new business strategy, implemented in 2017, the company received the ALCI AWARD for 'Best Technological Design' for their state-of-the-art smartphones that were created with a focus on innovation, security, and price.
Bitwings mobile communication market is evolving swiftly and has unstoppable momentum. Beyond the traffic of information through voice (calls) and data (with all of the applications available for smartphones), mobile has become the main operational channel for financial activities and other exchanges of sensitive information.
Bitwings.org believe that the future is built on incorporating security protocols and tools into our products that will also facilitate seamless trades on crypto exchanges and enable crypto payments for goods and services.
| ICO | DETAILS |
| --- | --- |
| Token Name | Bitwings |
| Langugae | English |
| Token Symbol | BWN |
| Token Type | ERC20 |
| Start | January 2, 2019 |
| End | 30th September, 2020 |
| Max. tokens created | 300,000,000 BWN |
| Pice | 0,15$ |
| Number Of Token | 24.000.000 |
| Softcap | 30,000,00 BWN |
| Hardcap | 189,000,000 BWN |
| Support | 24/7 |
| Website | Hompage |
The Mission
The mission of Wings Mobile is to create devices that increase the security and privacy standards of electronic devices without sacrificing the freedom to use all available applications. The offer software solutions dedicated to the protection of users' privacy and confidential data. Wings Mobile are integrating neural technology within its new X series devices, employing security features unique to our proprietary technology, starting with our new Wings Minephone WX™.
Through Wings Pay, Bitwings.org are implementing a revolutionary payments platform for all crypto users who wish to buy goods and services using digital currencies. Wings Mobile is positioning itself as a leading global company to accept cryptocurrencies as a means of payment within its entire ecosystem, underpinning our technological solutions and worldwide expansion program.
Safe Core
Wings Safe OS is based on an encrypted and secure partition (32 GB) of storage memory, and is completely independent from the main Android system. No application, control or Android API has access to Wings Safe Core.
Privacy
Wings developed exclusive software which permanently protects privacy thanks to the integration of neuronal technology. Telephone calls, photos, videos, private applications, and confidential data can no longer be violated.
Crypto Security
AI (Artificial Intelligence) allows to predict, identify and eliminate cyber threats with a speed and efficiency which is not always possible through human analysis. Thanks to the implementation of neural technology, Wings Mobile offers its devices greater control, analysis and security management.
Wing Pay
Bitwings.org complete payment solution for physical and online stores, which uses blockchain technology with a new vision. Both innovative and complete thanks to the integration of WingsPos, an Android operating system device available to all stores.
Product
These devices will work with the Safe Core™ WINGS MOBILE operating system, Android based, with an ultra-secure encryption core. The products inherited from WINGS MOBILE will also be available for purchase with the BWN token (with a 10% discount of the maximum retail price).
Wings Mobile Key Element
Security
Bitwings Security for all of those who own and wallet and operate in the blockchain market.
Privacy
Privacy for all of those who do not want their telephone conversations or sensitive information to be intervened by third parties.
Fair Price
Bitwings.org democratize technology, working towards a fair price for smartphones and laptops that do not penalize people based on where they live.
Warranty
To Guarantee the issue value of the WINGS MOBILE token (known as BitWings), regardless of the cryptocurrency market fluctuations.
Strategy And Commercial Distribution
SKD
Thanks to the creation of SKD centers (assembly centers) strategically distributed in countries that enjoy bilateral agreements and free trade markets with other countries, Wings Mobile can offer its products at a single price anywhere in the world.
Business Unit
In order to coordinate, manage and distribute the products and services from Wings Mobile, a Business Unit is created in each country, which allows direct control of all phases pertaining to the distribution of products and services: import, logistics, administration and marketing.
Wings Store
Bitwings.org Store is an alternative form of franchise. Unlike the latter, there are no geographical limits and the role of the affiliate is similar to that of a main franchise. Each Wings Store Affiliate may offer affiliation to other affiliates of the new Wings Store for indirect commissions on newly introduced affiliate sales.
Social Market
Wings, through its e-commerce portal, has created a real affiliate program known as Social Market, which aims to monetize the communication that users keep daily on social networks (WhatsApp, Facebook, Instagram, etc.) to post and share Wings Mobile advertising content. For each purchased item, Wings Mobile offers an important commission equivalent to 25% of the value of the product.
Professional Sales
In addition, in order to reach business users in a professional manner, Wings Mobile will create an alternative distribution line through professional sales agencies. These agencies normally operate commercially through direct sales channels directed to companies, proposing contracts and telephone offers.
OEM & CEO Branding
Wings Mobile follows the RIM model (blackberry) which offers telecommunications operators the possibility to market their devices and the exclusive services included in the OEM or Co-Branding mode.
The Guarantee 100% Of Bitwings Token value
The Value Of BWN Increase
In this case, you will have obtained a benefit in relation to the amount of BWN you have purchased and the % bonus you received during the ICO phase in which you participated.
The Value Of BWN Falls
Bitwings can guarantee that your BWN is worth $ 0.20 in all Wings Mobile stores: On line and Off Line. In practice, it is as if you had an equivalent in technological products that guarantees its capital at the time of purchasing the tokens.
This instrument guarantees avoiding the collapse of the BWN token, since to be accepted directly by wings mobile at a minimum value of 0.20 USD, it avoids that in case of speculative actions that devalue the value of the token being sold below the issue value.
Main Team Member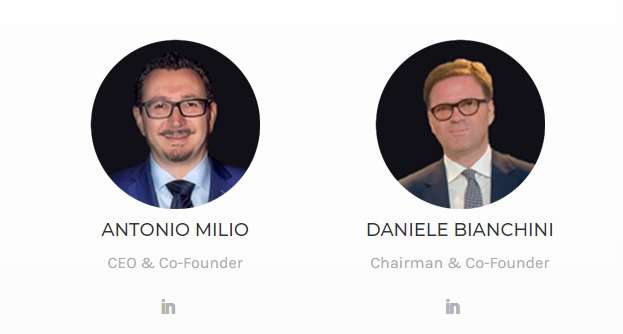 Trust
At the Mobile World Congress 2019 in Barcelona, Wings Mobile is proud to present its innovative devices among recognized companies such as Samsung and Huawei. Real companies that exhibit real products!
Wings W3, W6 and the modern Minephone Wx are the best creations of Wings Mobile. W3 and W6 are the first hybrid phones. Whereas, Wx is the FIRST smart phone that extracts up to 2 Eth / month.
Crypto Trader
Those who operate in the Blockchain world (trading & mining) and need to raise the security standard on the vulnerability of their ewallet and, in the accessibility of their device in general.