Best Companies & Stores That Accept Crypto increasing use of cryptocurrencies, the world of banking and commerce has seen substantial shift in recent years. A rising number of businesses and retailers have embraced the digital revolution, understanding the advantages of accepting cryptocurrencies as payment.
IT behemoths like Microsoft and Tesla to online retailers like Overstock and Newegg, an ever-expanding list of companies now accept cryptocurrency payments, broadening their consumer base to include the crypto-savvy populace.
Furthermore, a slew of small and local companies, ranging from coffee shops to boutiques, have joined the crypto revolution, giving customers the choice to pay with Bitcoin, Ethereum, or other digital currencies.
This adoption of cryptocurrencies not only provides convenience for clients, but it also highlights the ever-changing environment of banking and commerce, foreshadowing a future in which digital assets play a larger part in everyday transactions.
How To Choose Best Companies & Stores That Accept Crypto?
There are various aspects to consider while selecting the finest organizations and retailers that take cryptocurrencies. Here's a step-by-step guide to making informed choices:
Understand Cryptocurrencies: Before you start looking for businesses that accept cryptocurrencies, make sure you understand how they function. Learn about various cryptocurrencies, wallets, and the fundamentals of blockchain technology.
Investigate Cryptocurrency Acceptance: Look for businesses and stores that openly publicize their cryptocurrency acceptance. This can be accomplished via online searches, social media, or cryptocurrency-specific databases such as CoinMap or CoinATMRadar. Check to see if they accept the cryptocurrency you intend to use, as not all establishments do.
Examine Reputation and Reviews: As with any other service or product, examine the reputation of the firms you're considering. Read the reviews and feedback of other consumers who have used cryptocurrency with these businesses. Look for any red flags or situations that are troubling.
Security Measures: Check to see if the companies you choose have strong security measures in place for cryptocurrency transactions. To protect your valuables, look for features such as two-factor authentication (2FA), secure wallets, and strong encryption.
Transaction Fees: Consider the transaction fees related with the use of cryptocurrencies. When compared to standard payment methods, certain firms may charge greater costs for bitcoin transactions. Compare these fees and take them into account while making your decision.
Customer Service: Assess the quality of customer service provided by the companies and stores. If you have any problems with your crypto transactions, you will need responsive and helpful customer care.
Compliance and Regulation: Ensure that the businesses you choose adhere to local bitcoin transaction regulations. This is very vital to avoid any legal issues.
Location and Accessibility: Consider the physical location and accessibility of the companies and stores. Are they easily accessible to you? If you intend to use bitcoins for online shopping, be sure they offer shipping to your location.
Payment Options: Some businesses may accept a variety of cryptocurrencies, but others may only accept a few. Choose businesses that are compatible with the cryptocurrency you own or wish to use.
Here Is List Of Best Companies & Stores That Accept Crypto
Microsoft
PayPal
Whole Foods
Etsy
Starbucks
Newegg
Home Depot
Rakuten
Bitpay
Coinbase
Hosterbox
Expedia
12 Best Companies & Stores That Accept Crypto
1.Microsoft (Best Companies & Stores That Accept Crypto)
Microsoft is one of the world's largest corporations, and they are beginning to accept cryptocurrency as payment. This is a significant step forward for the sector, demonstrating that businesses are beginning to recognize the importance of adopting cryptocurrency. They are also conducting extensive study on blockchain technology in order to better understand how it works.
2.PayPal
PayPal, one of the world's major payment processors, has announced that it would begin taking bitcoin and other cryptocurrencies as payment in 2020. This is a significant milestone for the crypto community since it will bring cryptocurrencies more mainstream attention and may help legitimize them in the eyes of certain customers.
PayPal's action follows in the footsteps of other major corporations, such as Starbucks and Amazon, who have begun to accept cryptocurrency as payment. This is wonderful news for the cryptocurrency industry since it indicates that there is a lot of interest in this technology and that many large corporations are prepared to adopt it.
3.Whole Foods (Best Companies & Stores That Accept Crypto)
Whole Foods Market is a prominent national grocery store chain that has started accepting cryptocurrencies as payment. In 2017, the company began accepting bitcoin and has since added additional cryptocurrencies such as Ethereum and Litecoin. The company stated intentions to introduce support for new digital currencies in early 2018.
According to Whole Foods Market spokesperson Deirdre Schuon, cryptocurrency acceptance is part of the grocer's ambition "to become an early mover in delivering convenient and affordable food options to consumers who are looking to experiment with new technologies." The store also provides discounts on cryptocurrency purchases.
4.Etsy
Etsy is a global marketplace that connects buyers and sellers through its platform. Etsy allows users to buy and sell products using a variety of payment methods, including cryptocurrency. The company announced in January 2018 that it would begin accepting bitcoin, bitcoin cash, ethereum, and litecoin as payment methods.
5.Starbucks (Best Companies & Stores That Accept Crypto)
Starbucks has long been an advocate for digital currency and blockchain technologies. In late October, the company announced that it would begin accepting bitcoin as payment for goods and services. Starbucks will begin accepting ether, litecoin, and bitcoin cash as payment in 2018.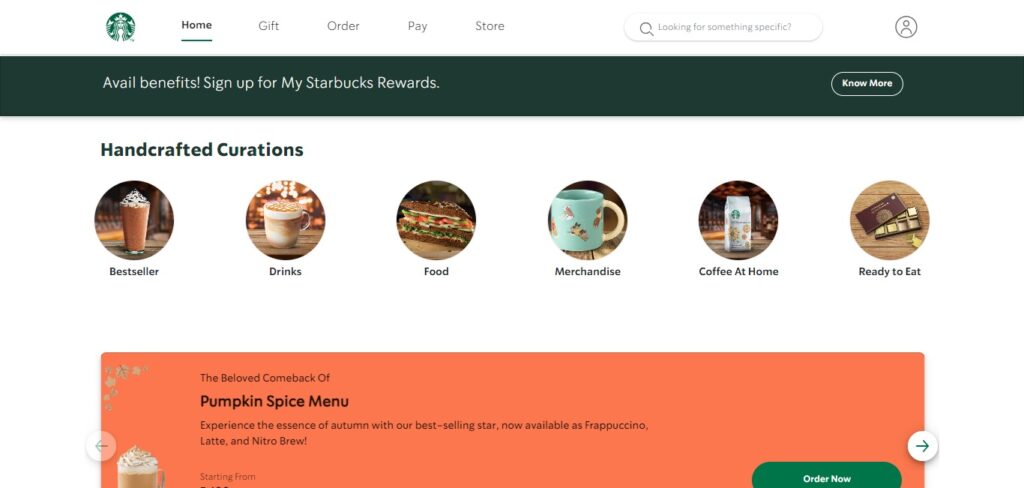 Starbucks isn't the only corporation that has announced plans to begin accepting cryptocurrencies. Microsoft, Amazon, and JP Morgan have all made similar announcements. Cryptocurrencies are becoming more popular, and major corporations are taking note.
6.Newegg
Newegg is one of the world's leading online merchants, and they have announced that they will take Bitcoin as payment. This is a significant step forward for the crypto community, and it's encouraging to see large corporations embrace this new technology.
Microsoft is another large corporation that has stated that it will take Bitcoin. They are collaborating with BitPay to make this possible, and they believe it will assist to expand Bitcoin usage generally.
7.Home Depot (Best Companies & Stores That Accept Crypto)
Home Depot, one of the largest home improvement businesses in the United States, began taking bitcoin in January 2017. According to the corporation, it is investigating how to use digital currency to make buying and payment easier for its clients. Home Depot announced a partnership with Microsoft in February to allow consumers to purchase using bitcoin via the Microsoft Wallet app.
In 2013, Walmart also began taking bitcoin. The retail behemoth stated that it intends to use cryptocurrencies to better understand customer preferences and improve its e-commerce experience. Walmart stated in March that it was expanding bitcoin acceptance to all of its 1,500 US stores.
8.Rakuten
Rakuten, headquartered in Tokyo, Japan, is a Japanese multinational e-commerce and cloud services firm. Rakuten has its own worldwide payment network and has been accepted as a payment provider by cryptocurrency exchanges such as Bitfinex, Binance, and OKEx. Rakuten also operates its own cryptocurrency exchange, Rakuten Coin.
9.Bitpay (Best Companies & Stores That Accept Crypto)
This organization is one of the major providers of payment services for cryptocurrency retailers. They have contracts with a number of significant corporations, including Amazon, Microsoft, Expedia, and Walmart.
10.Coinbase
We are constructing the cryptoeconomy, which will enable a more equitable, accessible, efficient, and transparent financial system.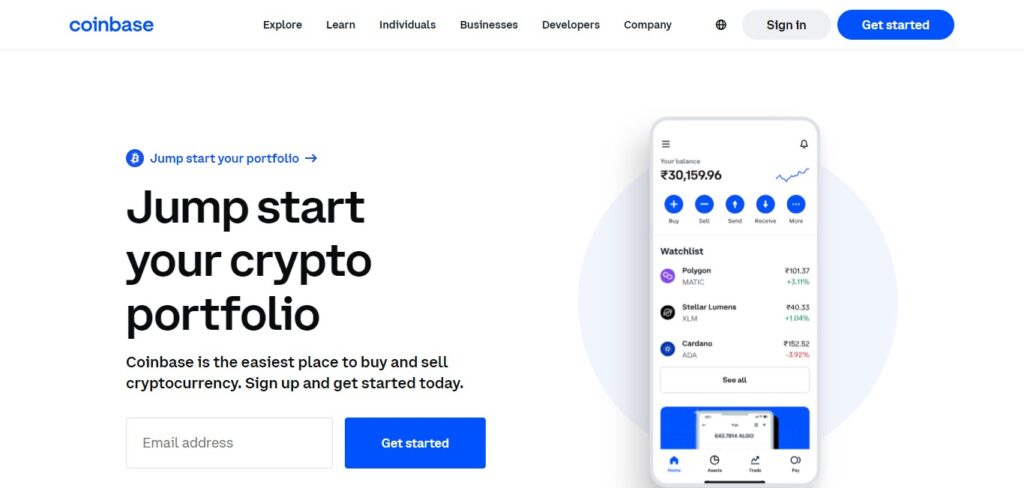 We began in 2012 with the daring idea that anybody, anywhere should be able to send and receive Bitcoin quickly and securely. Today, we provide a secure and simple platform for accessing the broader cryptoeconomy.
11.Hosterbox (Best Companies & Stores That Accept Crypto)
At Hosterbox, understand how important it is to have a reliable web hosting service that meets the needs of both businesses and individuals. That is why, in May 2005, we launched our company in Ottawa, Canada. With over a decade of experience, we are dedicated to providing our customers with a web hosting experience.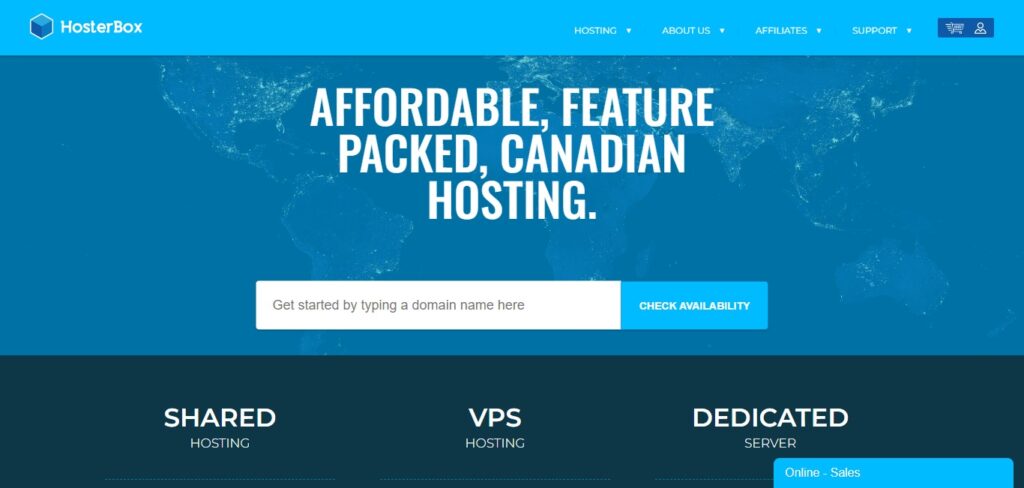 When you choose Hosterbox for your web hosting needs, you can expect your website to be up and running 99.9% of the time, guaranteeing that your online presence is always available to your clients.
Our cutting-edge data centers and comprehensive security measures ensure a fast and dependable connection, and our 24/7 monitoring and support team is always there to help you with any problems that may arise.
12.Expedia
Expedia is an online travel firm established in the United States that allows you to book airline tickets, hotel reservations, car rentals, cruise ship reservations, and vacation packages. Expedia, in collaboration with Coinbase, only accepts Bitcoin for hotel bookings.
As a result, your payment is contingent on Coinbase's services being available. Cryptocurrency transactions are only completed when they have been verified, and you cannot cancel a Bitcoin transaction once it has been initiated. You may, however, request a refund, which Expedia will offer based on the USD value of your payment.
Features Best Companies & Stores That Accept Crypto
Acceptance of Multiple Cryptocurrencies: The finest organizations and stores often take a number of cryptocurrencies, not only Bitcoin. They might take prominent altcoins like Ethereum, Litecoin, and Bitcoin Cash, as well as stablecoins like USDC or USDT.
Payment Process: A smooth and user-friendly payment process is essential. Customers should be able to conduct transactions with as little effort and technical knowledge as possible.
Pricing Transparency: Pricing must be clear and transparent. Businesses should show the current exchange rate, any conversion costs, and the total amount in both bitcoin and fiat money.
Security measures: A high level of security is required. This includes two-factor authentication (2FA), encryption, and secure wallets for cryptocurrency storage. A high reputation for security fosters customer trust.
Instant Transactions: It is critical to complete transactions as quickly as possible. Customers may become irritated if confirmations are delayed. To assist speedier transactions, some organizations use payment processors or layer 2 solutions.
Clear Refund and Return Policies: When clients pay with cryptocurrency, businesses should have well-defined refund and return policies. This contributes to buyer confidence.
Reward Programs: Customers who purchase with cryptocurrency may be eligible for prizes or discounts from some establishments. This can encourage cryptocurrency adoption and loyalty.
Regulatory Compliance: Companies operating in jurisdictions with cryptocurrency rules must follow local laws. This prevents legal complications and ensures a seamless operation.
Conclusion Best Companies & Stores That Accept Crypto
Finally, the use of cryptocurrencies by businesses and retailers has progressively increased in recent years, reflecting the rising acceptance of digital currencies as a valid means of payment. Several major corporations and retail outlets have welcomed this trend, making it easier for crypto fans to spend their digital currencies.
Among the most well-known corporations are Microsoft, which takes Bitcoin for a variety of products and services, and Tesla, which briefly allowed users to purchase electric vehicles with Bitcoin.
Overstock.com and Newegg were also early adopters of bitcoin payments, broadening the breadth of products available to cryptocurrency consumers. Furthermore, payment processors such as BitPay have formed alliances with thousands of businesses to facilitate cryptocurrency transactions.
FAQ Best Companies & Stores That Accept Crypto
What are some of the best companies and stores that accept cryptocurrencies as payment?
Overstock, Newegg, Shopify (for businesses using their platform), Microsoft, and Whole Foods (through Flexa's SPEDN app) are some noteworthy companies and stores that take cryptocurrencies.
What cryptocurrencies are commonly accepted by these companies and stores?
Most of these businesses accept Bitcoin (BTC) and Ethereum (ETH). Some, however, accept popular cryptocurrencies such as Bitcoin Cash (BCH), Litecoin (LTC), and even stablecoins such as USDC and USDT.
Can buy physical goods with cryptocurrencies at these stores?
Yes, you can use cryptocurrencies to buy a variety of physical items and services from many of these companies and stores. Electronics, clothing, furniture, software, and other items are included.
Do need a special crypto wallet to make purchases?
In most cases, you'll need a cryptocurrency wallet that supports the cryptocurrency you want to use. Some businesses may also have their own cryptocurrency payment channels or apps.
Are there any fees associated with using cryptocurrencies for payments?
When sending cryptocurrency, transaction fees may apply, however these fees are typically negligible when compared to standard payment methods. Furthermore, some firms may impose processing fees for cryptocurrency transactions.
Are there any advantages to using cryptocurrencies for payments?
Yes, there are various benefits, including fewer transaction costs, faster cross-border transactions, improved security through encryption, and potential investment rewards if the value of the cryptocurrency rises.